A few days ago we decided to go out of Amsterdam.
Destination Peninsula of Marken, previously an island of Markermeer in the municipality of Waterland, in the North Holland.
By car is only 30 minutes from the capital and the landscape you pass through to get to your destination is lovely and seems to lead you in a timeless place.
Just at the entrance of the town, there is a parking lot where you have to leave your car and continue on foot or by bicycle, the only means of transport allowed, except for residents.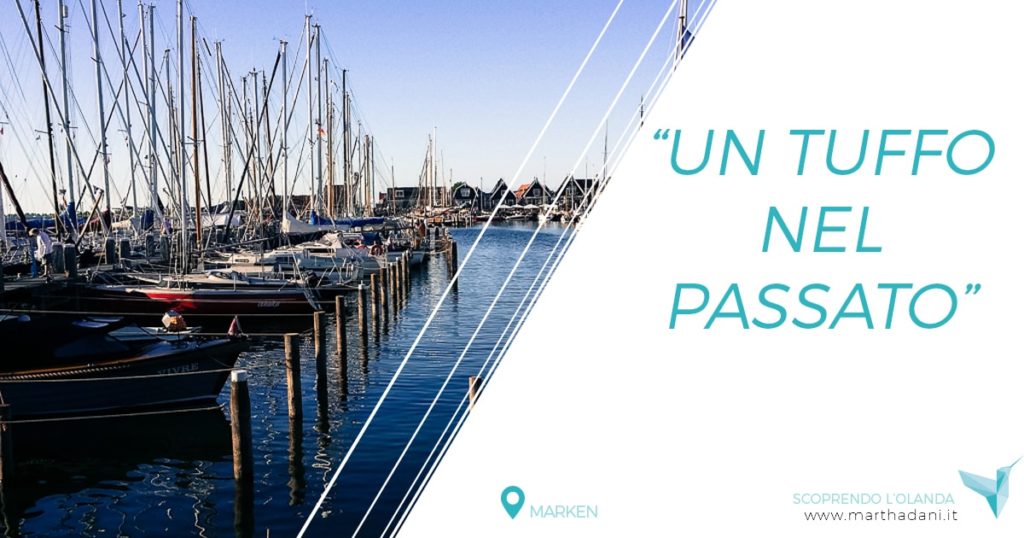 The first thing that strikes you is the beauty inherent in simplicity and tranquillity. While walking through the narrow streets, you see the locals intent on enjoying the last hours of light in their garden with a magazine or immersed in reading a book.
Everyone greets you with a wave of his hand and a smile. Everyone seems to know each other well. And while walking through the lanes, you also feel that you belong to the city, even if you are just a spectator. Even if only for a moment.
Browsing through the green wooden houses of Marken seems to move in a fishing village that has remained intact, without being touched by time. And around the city vast expanses of fields to graze cows and goats. And breathless stop you watching enchanted.
From the harbor, we stopped at a restaurant to enjoy a beer and wait for the sunset enveloped in a warm embrace the whole panorama.
Just the night covered with his starry mantle the city we moved on foot to the lighthouse. A half hour walk in darkness and absolute silence. And finally, we arrived at the lighthouse we sat down to contemplate the spectacle.
It was a wonderful day, relaxing and intense.
For sure we will be back, next time maybe on bikes !!